Most people want their teeth to be white and straight when they smile. Many of our Coral Springs, FL patients have utilized Invisalign to enhance their dental health and correct their crooked, crowded, mismatched, or overlapping teeth. Dr. Eliane John of John Orthodontics employs transparent tooth aligners to assist patients inadequately straightening their teeth over time.
This teeth straightening procedure is for people who do not want to use standard metal braces because they are too bothersome. We will give you oral hygiene techniques to maintain your Invisalign lenses clean so that your teeth look and sound their best. We'll also talk about a diet to follow during therapy.
How frequently should Invisalign trays be cleaned?
Cleaning your Invisalign in Coral Spring trays should be done every time you brush your Drinking with Invisalign, not necessarily every time you eat. Brushing your teeth in the morning a day is recommended. Soak your trays in warm water and clean crystals for at least a few minutes. Brush away any stains with a soft brush. Whenever you put them back in your mouth, make sure they're dehydrated. Toothpaste is not recommended because it is abrasive and might harm your aligners.
Also, mouthwash should never be used during Invisalign therapy since it includes abrasive components that might harm the aligners. Cleaning your Invisalign trays regularly is critical if you want your treatments to be as effective as possible.
For new patients embarking on the path to a new smile, selecting Invisalign is a significant step.
Invisalign enhances your smile the same way braces do, and it is an excellent therapy for both teenagers and adults. By keeping your aligners clean and on schedule, you'll enjoy the ease of Invisalign while still getting the results you want.
Evaluate the following Invisalign hints as you begin your treatment.
Drinking with Invisalign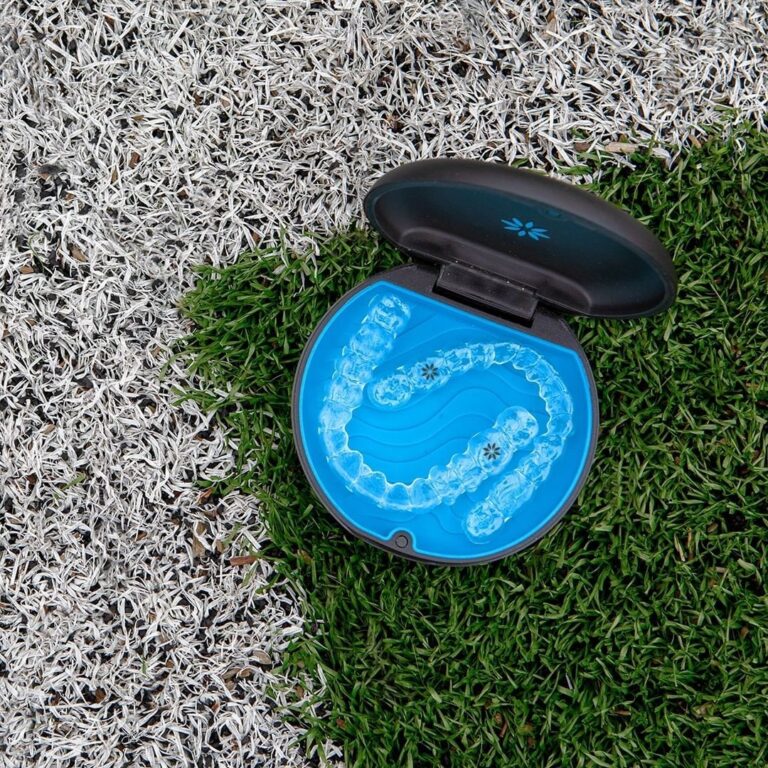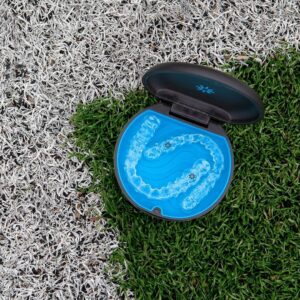 Please Think About Wearing These Whitening trays.
Although Invisalign trays may be removed, we encourage that you wear them as often as possible to keep on track with your treatment.
Your Invisalign aligners should be worn for 20 to 22 hours every day, except for eating and brushing teeth.
Keeping track of aligner modifications ensures that therapy progresses as planned.
Changing your aligners regularly and in the correct order can help you stay on track and complete your treatment on time.
Regular check-ups and adhering to our physicians' and team's recommendations will guarantee that you make significant progress toward a new smile.
Visit the dentist With Clean without Persisting Professional Orthodontic Regular cleaning daily
.
Brushing and flossing your teeth is essential throughout Invisalign treatment, mainly after you've eaten and drunk.
If you don't brush and floss your teeth correctly, germs from your mouth might get trapped within your Invisalign trays.
If you can't brush and floss throughout the day, thoroughly rinse your mouth after drinking and eating before replacing your trays. If possible, carry floss and a toothbrush with you throughout the day.
Many dentists recommend cleaning your teeth twice a year. However, in rare circumstances, more frequent cleaning may be necessary. Consult your dentist and make appropriate procedures.
Focus on ensuring that you're Invisalign Have Completely clean On a Monthly Period.
We recommend cleaning your aligners after consuming food and washing them when you wake up. Bacteria can accumulate in your aligners as you sleep.
Keep Records OF this Invisalign and Appropriately Maintain People:
Invisalign trays are expensive to replace, and missing them might cause your treatment to be delayed. When you're not wearing your aligners, keep an eye on them.
It's best not to leave your aligners out in the open. When you aren't wearing them, be sure to store them in the storage case. This can help you avoid bacterial accumulation and misplacing your trays. If you accidentally take your aligners out, clean and soak them preceding replacing them.
Give yourself enough time to acclimate to any pain when you start each new Orthodontics tray initially. Even though your aligners are unpleasant at first, it's critical to wear them for the required time each day.
When you start Invisalign in Coral Springs surgery, your language may be altered briefly. The more aligners you wear, the faster your teeth will adapt.