About Dr. John
Dr. Eliane A. John is an enthusiastic orthodontist in Coral Springs, FL with a positive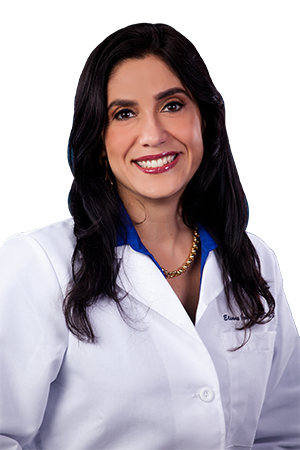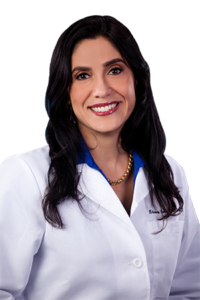 attitude towards life that is inspiring! Dr. John was born in Rio de Janeiro state and was in private practice in Brazil for six years before she moved to the United States in 2001. She continued her career at the prestigious University of California – San Francisco School of Dentistry, where she earned her Doctoral of Dental Surgery degree and graduated second in her class in the International Dental Program. She furthered her education at the distinguished University of Detroit Mercy, where she obtained her Certificate in Orthodontics as well as her Master of Science in Dentistry.
Dr. John is a board-certified orthodontist who combines 20 years of work experience and training. She is experienced with the latest technologies, including self-ligating braces, Invisalign®, Invisalign Teen® , temporary anchorage devices as well as dental facial orthopedics.
Dr. John feels it is important to stay on the cutting edge of orthodontics. Thus, she maintains memberships in many prestigious professional organizations to keep up-to-date on the latest techniques and technology. She is an active member of the American Board of Orthodontics, American Association of Orthodontists and the South Florida Association of Orthodontists.
To easily communicate with all her patients, Dr. John is multilingual. Since she is a native of Brazil, she not only speaks English but Portuguese and Spanish as well.
Before moving to South Florida in August 2011, Dr. John practiced orthodontics in the suburbs of Detroit, Michigan. She and her husband, Rick, have two children, Isabella and  Matthew. They are all very excited to be living in the wonderful City of Parkland! In her spare time, Dr. John enjoys doing Pilates a couple times a week and spending time with her family and friends.