Types of Braces
Achieve A Perfect Smile With Coral Springs Braces
Braces have come a long way over the years. Today's orthodontic braces are smaller, more comfortable, and more effective, treating even the most severe malocclusions with precision and accuracy. Dr. John, your orthodontist in Coral Springs FL, utilizes a variety of orthodontic braces to give her patients the smiles they deserve. Learn more about the various types of braces she uses for her Coral Springs orthodontic patients.
Traditional Metal Braces
These are not the bulky metal braces of yesteryear. Modern metal braces are made with the same sturdy, lightweight stainless steel found in space shuttles! These braces are smaller, more comfortable, and capable of treating the most severe orthodontic problems, making them a go-to for treatment.
Clear Ceramic Braces
These braces are similar to metal braces, except the brackets are made with a translucent ceramic material, making them more discreet. Adult orthodontic patients love this option for their versatility and subtlety. The ceramic brackets make these braces more fragile than metal braces, so care must be taken if you select this option.
Self-Ligating Braces
Using a "sliding door" technology, self-ligating braces create less friction and tension on the teeth while still providing the same treatment benefits of traditional braces. The lightweight stainless steel wire slides freely in the brackets, which means your braces adapt naturally to the movement of your teeth. This provides faster treatment times and fewer orthodontic appointments for adjustments, creating a more comfortable treatment experience. Further, these braces are much easier to clean, meaning you can maintain quality hygiene throughout treatment.
Invisalign in Coral Springs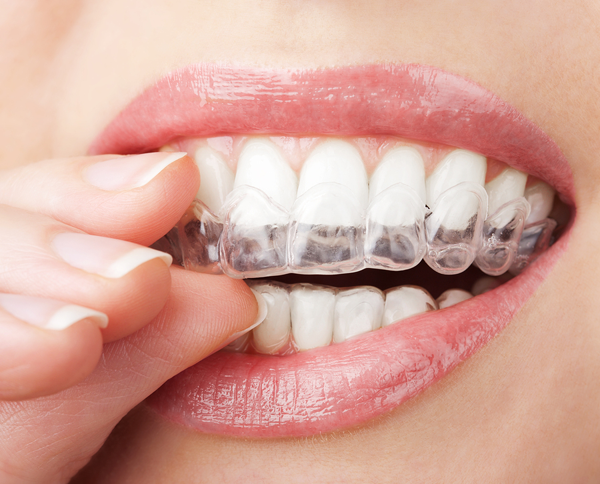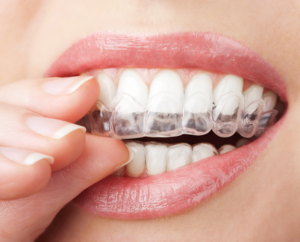 Invisalign technology is sweeping the orthodontic field, and rightfully so. First, 3D computer images are taken of your teeth and bite, these images are used to generate a series of clear plastic aligners that look like mouth guards. Orthodontic patients will wear these aligners to gradually correct their bite, switching the aligner out every few weeks for the newest one in the series. Invisalign aligners are clear, making the treatment undetectable to others. Dr. John offers Invisalign in Coral Springs for teens and adults.
Invisalign Teen
The Invisalign Teen system works the exact same as Invisalign with a few added benefits for the teenage lifestyle. To keep things simple, Invisalign Teen offers a color-changing reminder feature that alerts the patient it is time to change to the next aligner. Further, it offers a protection plan to replace any lost or damaged aligners.
Get Started with Braces in Coral Springs
Orthodontic treatment is part of many peoples' lives these days. We want to make sure your questions are answered and you receive the best treatment possible. Contact your orthodontist in Coral Springs, FL with any questions about braces or Invisalign. Also, if you'd like to schedule a consultation over the phone, we are happy to help you. Just call 954-799-5419