As an adult, the decision to get braces can be difficult to make. After all, it's one thing to wear them as a teenager, but needing braces as an adult can be equally awkward or more so.  We tend to think that our adult teeth should be straight and that we no longer need complex dental treatments such as braces. But the reality is that even adult teeth can need straightening. So, can adults get braces?
The simple answer is adults can absolutely get braces. And while you may dread wearing braces, the good news is that there are different types of braces to choose from depending on the severity of your dental problem, how much money you are willing to pay, and whether you can accept lifestyle changes or not.
What Are Braces?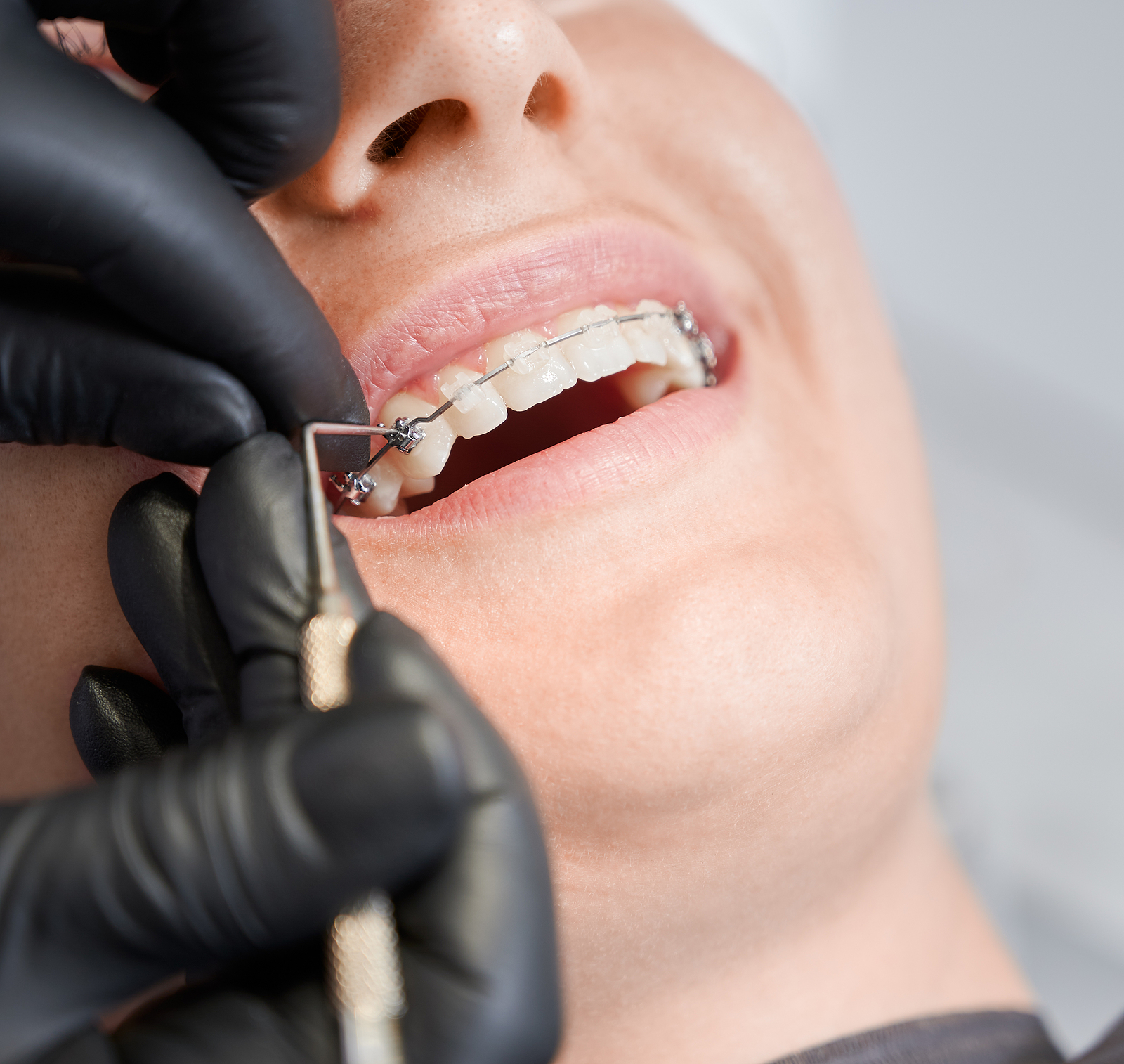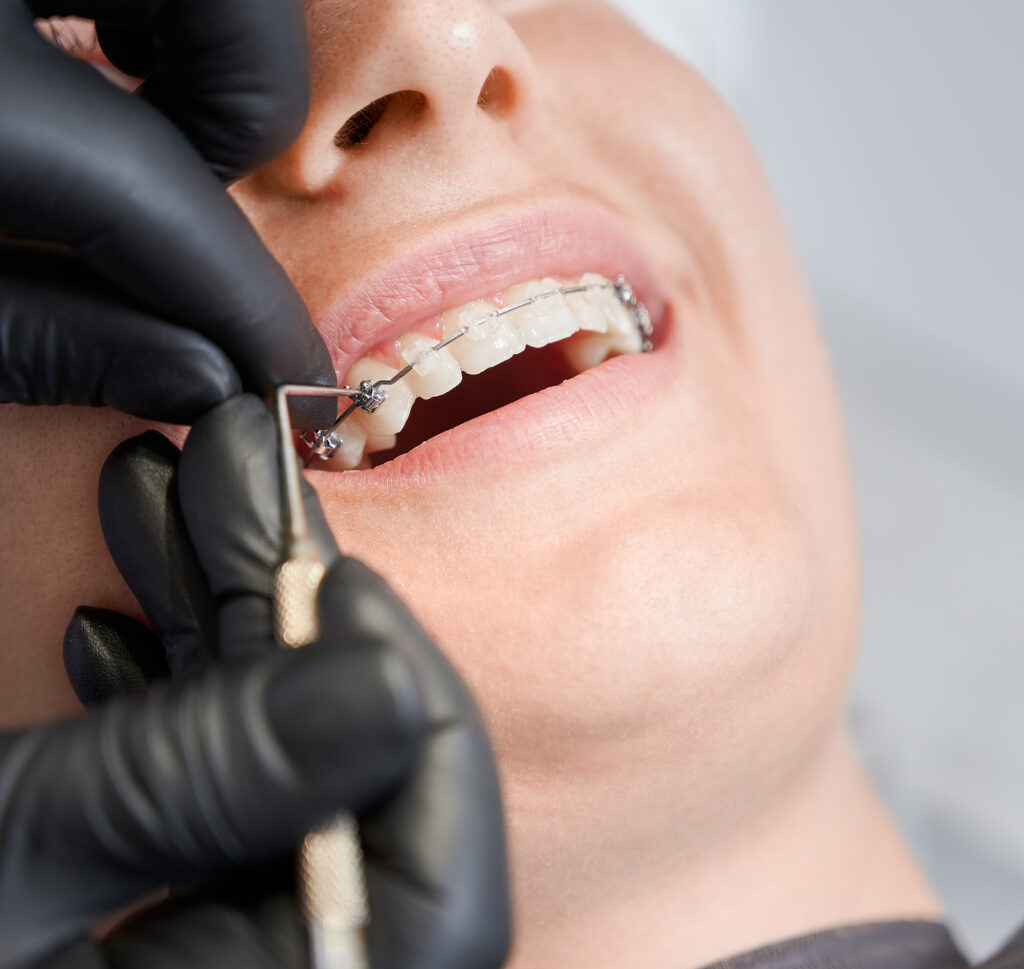 Braces are a set of hardware in your mouth that work to gradually shift your teeth into alignment over a period of time, usually 15-18 months. The orthodontist bonds a bracket to the front of each tooth using an adhesive. Wires and elastic bands anchor the brackets. During follow-up appointments, the orthodontist will tighten the wire to start the next stage of shifting. This process continues until the completion of treatment.
Can Adults Get Braces?
While treatment with braces typically occurs during childhood or adolescence, adults can also get braces treatment. You are never too old to correct problems with your teeth, especially if those problems are causing you pain and discomfort that are interfering with your everyday life.
Perhaps you have difficulty speaking or eating. Maybe you are accidentally biting into your gums or the roof of your mouth. You could even be suffering social anxiety or low self-esteem because of the way your teeth look.
Regardless of the problem, braces can correct it so you can live a normal life with a healthy smile.
Why Should You Consider Braces As An Adult?
Again, we often think there is nothing we can do to fix problems with our permanent teeth. But that simply isn't the truth. Orthodontists treat adults every day with braces.
Braces can improve your overall oral health in addition to straightening your teeth. Properly aligned teeth are easier to clean, thus promoting healthier gums. In addition, straighter teeth aid in digestion by allowing you to chew your food correctly and more thoroughly. Because your teeth and jaw are in proper alignment after treatment, you will have prevented or slowed down jaw erosion.
Straighter teeth also allow you to speak more clearly and give you that extra boost of confidence to smile more. You will also reduce bad breath and save money in the long run by correcting problems sooner rather than waiting until the problems are worse and more expensive to fix.
Common Problems Braces Correct
From minor issues to more complex issues, orthodontists often utilize braces to treat them. Common problems that braces correct include overbite, underbite, open bite, crookedness, overcrowding, and gaps between teeth. Braces also can correct periodontal problems and jaw misalignments.
What Adults Should Know Before Getting Braces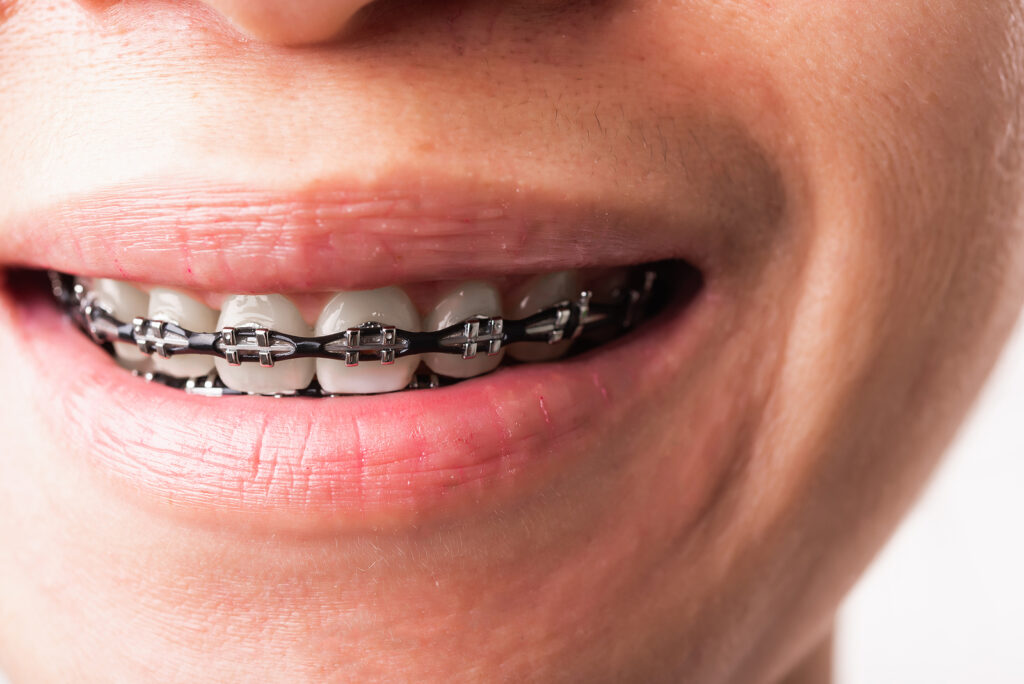 While adults can get braces, there are a few things you should know before taking a seat in the dental chair. For instance, you should prepare yourself to be told that you may not be a good candidate for braces or that you need additional treatment before you can get braces.
Because braces put pressure on the teeth and jaw, it's important that patients have strong teeth and jaws prior to beginning treatment. The health of your teeth and jaws will determine if braces are right for you or if you need other treatment first.
Adults should be aware that because their teeth are no longer growing, some severe misalignments may need more than braces to correct. It's possible that oral surgery may be necessary to make structural changes that will allow the braces to work better.
If you are suffering from cavities, tooth decay, or gum disease, those issues will need treatment so your mouth is healthy enough for braces.
Why Adults Shy Away From Braces
You may already realize that your teeth need braces, but you have been avoiding them. Why do adults avoid braces? There are several reasons:
It might seem irrational, but adults may feel embarrassed at having to wear braces, a treatment that is typically done during childhood. This can be particularly hard if you already suffer from low self-esteem.
Wearing braces does require some lifestyle changes that could make it hard for adults to adapt. For instance, dietary restrictions could mean temporarily giving up some of your favorite foods such as popcorn, hard candy, and gum. Braces also make cleaning your teeth a longer process.
The length of treatment can be challenging, but it's important to remember that the results are worth the time spent. There are also additional treatments you can access that may help shorten treatment time. AcceleDent® is a device that sends micropulses through the roots of your teeth to stimulate faster shifting. In fact, using this device can cut treatment time by up to 50 percent while reducing discomfort.
Probably the biggest reason why adults shy away from braces is the price. The cost of braces treatment can run anywhere from $3,000 up to $10,000 or more depending on what type of treatment you need. However, dental insurance does cover at least part of the cost of braces treatment for adults. Plus, orthodontists offer affordable payment plans and work with just about any budget. All you need to do is ask about financing options.
Other Treatment Options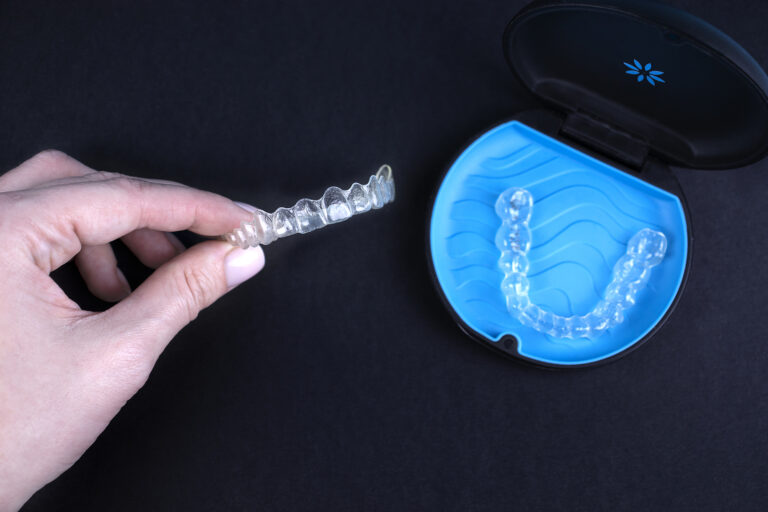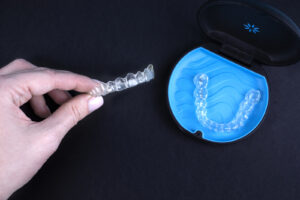 Apart from braces, there is another treatment option adults can consider. Invisalign® is a series of clear removable aligner trays that also gradually shift your teeth over a period of several months. You wear the aligners for 22 hours a day and switch to a new set every two weeks. Unlike braces, Invisalign® is virtually invisible, has no eating restrictions, and is easier to clean while costing about the same price.
You can also choose ceramic braces, in which the brackets are smaller and less visible. They can even match your natural tooth color. Furthermore, lingual braces are bonded to the back of your teeth instead of the front. However, both are pricier than traditional metal braces.
Contact Us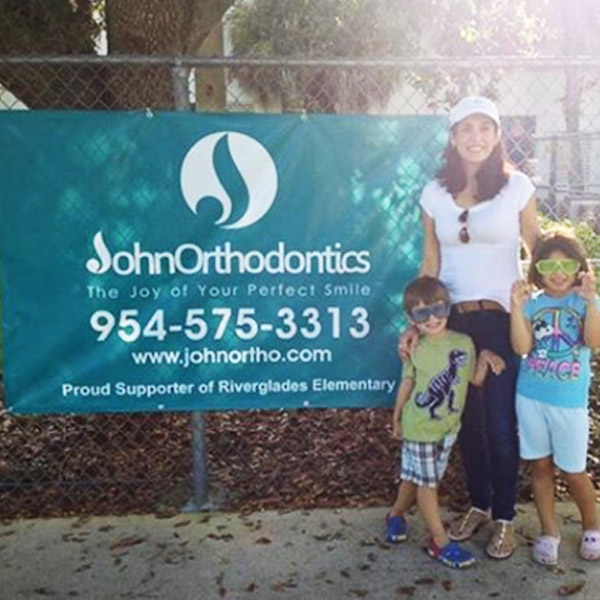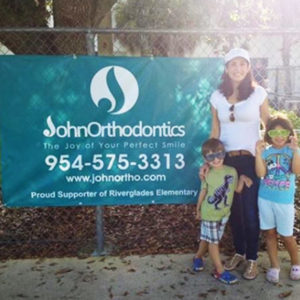 John Orthodontics in Broward County is ready to help you get the braces treatment you need. With 20 years of experience, you can trust that Dr. John has the expertise and knowledge to treat any teeth or jaw misalignment issues you are experiencing. We stay current with the latest techniques and use the most up-to-date technology to give our patients the best treatment possible.
Don't wait to get braces treatment. Call us at 954-575-3313 or visit our website to schedule a free consultation today!