Where Can I Find Braces For Adults In Parkland FL?
Our team at John Orthodontics specializes in providing orthodontic treatment to patients of all ages. As a leading orthodontist in Parkland FL, Dr. John has the knowledge and experience necessary to correct many common orthodontic issues at an affordable cost that can accommodate any budget.
Am I Too Old For Braces?
Dr. John provides orthodontic treatment for patients of all ages from children to seniors. Due to the advancements in modern technology, braces and Invisalign are now more discreet and comfortable than ever before. As a result, it is never too late for a healthier, beautiful smile.
How Long Will I Have To Wear Braces?
Each patient has their own individual needs. Therefore, treatment times vary based on the severity of issues being corrected. However, a Parkland orthodontist designs custom treatment plans for each patient to achieve the best results in the shortest amount of time possible.
What Types Of Braces Are Available?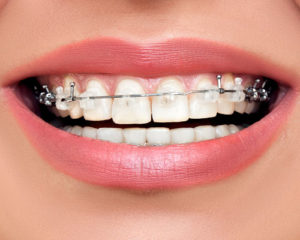 At John Orthodontics, we offer choices to patients looking for orthodontic treatment. Each option offers its own set of benefits depending on each patient's lifestyle, current condition, and treatment goals. A top orthodontist in Parkland FL such as Dr. John is experienced with treatments including:
Traditional Braces
Clear Braces
Invisalign
Is Invisalign Better Than Braces For Adults?
Both braces and Invisalign are used to achieve straighter teeth and a healthier smile. Each option offers its own set of advantages that appeal to different patients depending on their lifestyle, current condition, and treatment goals.
Finding Out About Braces For Adults In Parkland FL
In conclusion, Dr. John and our team at John Orthodontics are experts in orthodontic treatment for adults. We are here to answer any questions or concerns you may have regarding braces for adults in Parkland FL, Coconut Creek FL, Coral Springs FL, Boca Raton FL, Pompano Beach FL, and Deerfield Beach FL. Contact us today to schedule a complimentary consultation. Call now 954-575-3313.