Braces Boca Raton FL
Where Can I Find Braces Boca Raton 33427?
At John Orthodontics, we specialize in braces and clear braces in Boca Raton FL. Dr. John is a leading orthodontist in Boca Raton and will be there every step of the way throughout your orthodontic treatment. We offer a free complimentary consultation to all new patients in order to properly evaluate your needs and create a custom treatment plan.
Do Braces Hurt?
Modern technology has made braces less noticeable and more comfortable than ever before. We understand that every case is different, so some patients may experience soreness or sensitivity when braces are first applied or tightened. However, this only means that your orthodontic treatment is working properly. Braces are designed to gently and gradually shift teeth into alignment, giving you a healthier, beautiful smile.
Am I Too Old For Braces?
Dr. John is experienced in providing top quality orthodontic treatment for teens and adults. It is never too late to have that beautiful smile that you have always wanted. Adult braces are very common and options such as ceramic braces or Invisalign offer a more discreet appearance, to avoid affecting your professional or personal daily life.
What Foods Can I Eat With Braces?
Braces may prevent you from eating certain types of foods during treatment in order to avoid damaging your dental appliances. Many patients ask, "What foods should I avoid with braces?" because they don't want to encounter additional costs or unexpected visits to an orthodontist in. If you have braces you should avoid:
Chewy foods
Crunchy foods
Sticky foods
Hard foods
Sugary foods

Bagels, hard rolls
Ice, popcorn, carrots
Caramel, taffy, gum
Pretzels, nuts, pizza crust
Candy and sweets
What Are The Benefits Of Braces?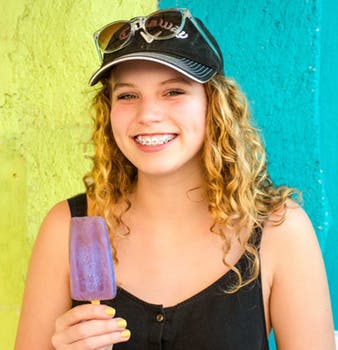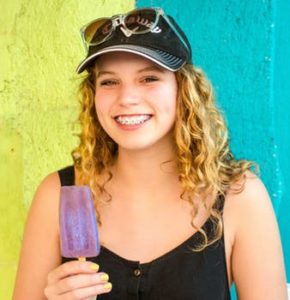 Aside from straighter teeth, braces also provide additional lifelong benefits. Misaligned or overcrowded teeth can lead to additional health complications including tooth decay, infections, gum disease, and more when left untreated. The benefits of braces include:
Reducing tooth damage
Preventing jaw problems
Improving appearance
Boosting self-confidence
Finding Braces Boca Raton 33427
Dr. John and our team at John Orthodontics are experts in orthodontic care. We are happy to answer any questions or concerns you may have regarding braces or clear braces in Boca Raton FL, Parkland FL, Coral Springs FL, Coconut Creek FL, and Pompano Beach FL. Contact John Orthodontics to schedule a free consultation today. Call now (954) 575-3313.